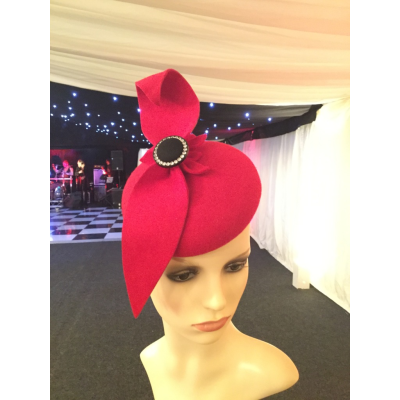 I truly believe I was put on this earth to make hats, I cannot tell you in so few words, how much pleasure it gives me.  Deciding on the design, the colour, the embellishments to be used and the end occasion it might be worn at, is incredibly fun and enjoyable. When I reveal the creation to a client, the delighted expression on the customer's face and the warm sense of achievement as a consequence, is the absolute icing on the cake.
The possibility for the colour, style and the development of each individual project as I design and work, can be quite extraordinary. I can let my imagination drift and my creativity swirl. Fascinators and hatinators are as unique to me as they are pretty, elegant, subtle and simplistic or as dynamic, statement pieces.
Hats evolve sometimes, from snippets of information I receive from the client, the season, a little treasure that I sourced in a backstreet shop or a theme that may be involved for the intended event.
I hold very relaxed, light-hearted and friendly appointments at my home, near the beautiful market town of Ludlow. If you are travelling from a distance, I thoroughly recommend a trip into town to sample the mediaeval history, visit the many beautiful and varied boutique shops, and sample the excellent culinary delights on offer.



I'm Not a Hat Person?

When I have showcased millinery at wedding fairs, I often find I am one of the busiest stands in the room, as it is such an interactive experience for people to enjoy.
I try to tempt the nervous and sceptic types over to the stand to have a look, and to immerse themselves in the products, as I repeatedly hear the phrase, 'I'm not a hat person'. Of course, I consider this a challenge accepted and often I can convert them into being believers!
I see their confidence grow and a spark alight inside them, as I try to take them on a journey through every style, shape and colour. They try on the various types of hats, fascinators and hatinators in my collection, with little to no idea what headwear to choose with their outfit.
With my help, they discover which styles complement their hair length or hair colour, perhaps conquering curls or giving them new found height or symmetry, and experimenting with colours, that they often avoid.
Some people know exactly what they like and dislike and come with a very clear idea for a hat or fascinator, which I welcome whole-heartedly, it will become your creation, not mine ultimately. However, I get such a thrill, from helping a client who is a little timid, unsure of what hat or fascinator suits them and what they want me to produce for their event.
I always aim to capture the essence of my clients' personality and then apply it to the occasion they will be attending. Sometimes I can take them out of their comfort zone and they are pleasantly surprised at a side of themselves they never knew they had.


Millinery from Department Stores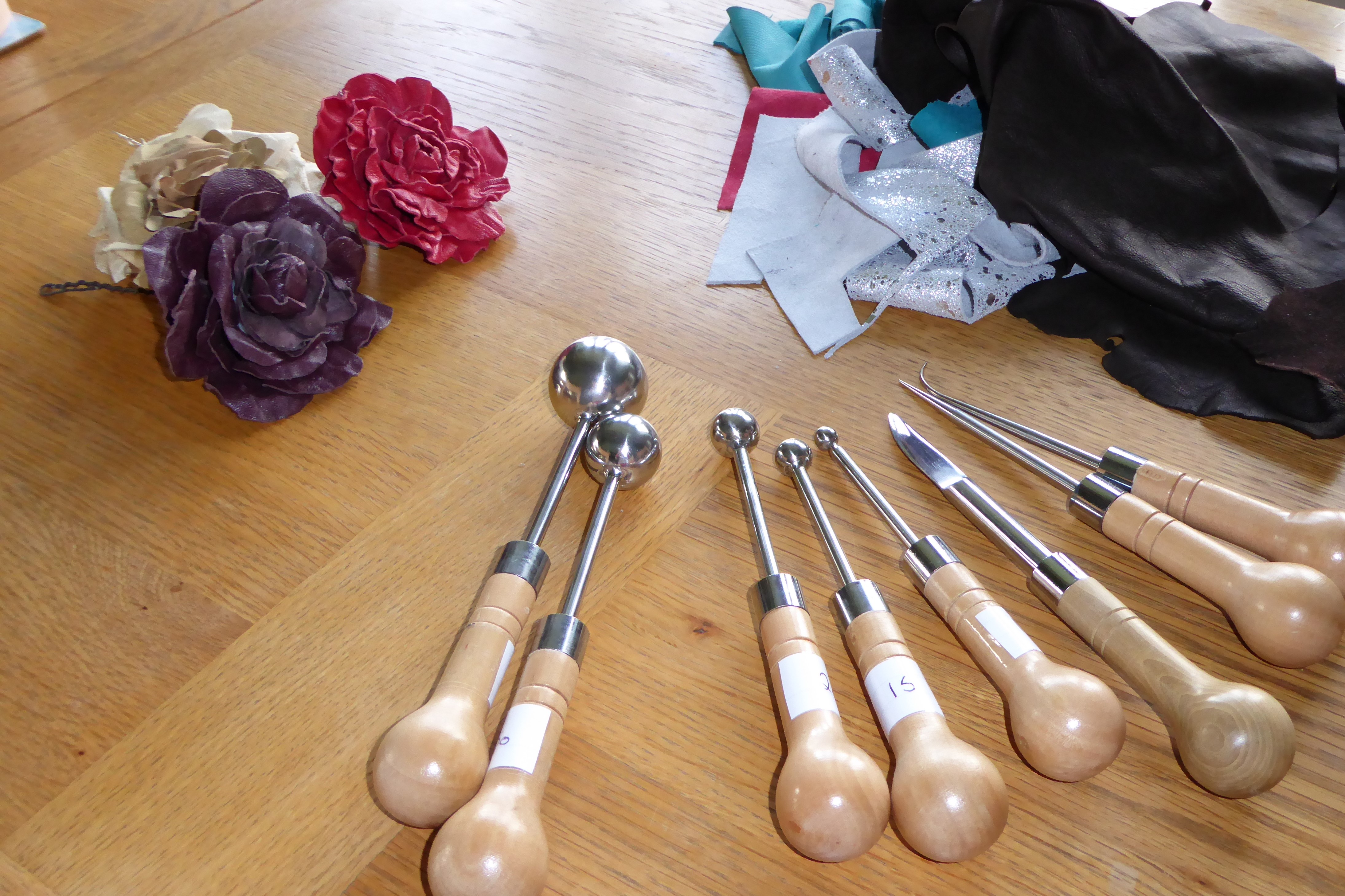 We have all, at sometime in our life, experienced that mortifying feeling, when we discover that somebody is wearing the same dress as you at an event, and for the rest of the day, you try to put as much distance between you and the offender, as you can!

I believe it is the same with hats and fascinators, especially if you are the mother of the bride or mother of the groom at your childrens' wedding, what should also be a very special day for you to look fabulous. Only to discover that another guest has the exact same headwear as you, not an experience I would relish, and as for the photographs…
One of the most appealing aspects of choosing a bespoke design from Jennifer Rose Millinery is the ability to colour match your millinery creation to your chosen outfit. If possible, I advise that you buy your outfit first and leave it with me.
I remember a close friend, once described her outfit colour as 'donkey brown', I giggled at her description on the phone, but when she dropped the outfit over to me, it was an extremely delicate fabric and the most stunning shade of Taupe, nothing like donkey brown?!?
I love to colour match, and I have occasionally layered several colours of sinamay together, to achieve that absolute perfect shade that my client is seeking.  One of my suppliers, Baxter Hart offers an Oasis spray, with a colour palette of over 42 toning shades, which can be darkened or lightened to pair perfectly with your special outfit.
I also deal with a company who supplies my silk fabric, offering an incredible 357 shades. As part of the design service, the hairband or strap that a hatinator or fascinator is fastened to,  will also coordinate perfectly with your own hair colour.
I work with sinamay, felt, silk, leather, brocades, velvets or your own fabric if you are having your outfit made. I am always seeking new concepts and materials for my creations and I will write another blog about where and how I gather and source my inspiration.


Who are my clients?
Mostly I receive commissions from wedding guests, particularly the mother of the bride, or the mother of the groom. The other on-trend, fashionable element to any millinery business is designing a hat or fascinator, for ladies day at the races.
These designs are often an eclectic mix of elegant, elaborate and over the top pieces. A fun opportunity to let the client express themselves for such a fashionable and very British event. 
Personally, I love to wear millinery to many other events from garden parties to christenings, on chic holidays and even to funerals.  To me, it is the ultimate styling companion to a glamorous or formal outfit and I hope you think so too.
Let's create something unique and beautiful together…..please contact me and I'll be absolutely delighted to hear from you.
Jennifer x